Our Strategic Partners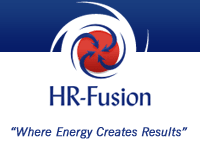 HR-Fusion Inc. is a dynamic Human Resources (HR) consulting firm focusing on strategic business and organizational development through HR delivery and training. The integrated team approach and 'full service' philosophy makes HR-Fusion a reliable resource and valuable business partner when professional HR support is required.
Our Community
Foster Auto Group
Foster Auto specializes in pre-owned Volkswagens. We have the largest selection of VW product in Southern Ontario.
Our mission is to change the used car industry by the way we do business. Our customers come for the deals, but they come back for the relationship.
Contact:
Jerry, Mike, or John foster
905-333-1893
joan@fosterautogroup.com or mike@fosterautogroup.com
Integtity Wealth Management
What would happen to the health and growth of your business if you weren't there? When do you want to stop working so hard? What safety-nets do you have in place to make sure it all happens? Do you have the tools to keep it all organized?
Don't know where to start? We do
Philip Evenden and Integrity Wealth Management specialize in organizing the financial affairs of busy business owners to assure that their finances can withstand a Cash Crisis. To find out more - visit: www.CashCrisisPrevention.com
Contact:
905-631-6345 or 1-866-325-6345
Modern Turf Care
Modern Turf Care is a growin glandscape and property maintenance company based in the Niagra Region. The company started in 1987 with a focus on exclusive properties both residential and commercial. Over time, the company has also developed a full landscape design and installation service with quality as its first priority. Today we service communities throughout Southern Ontarion and continue to stand behind our motto "There's pride in our work and it grows."
Contact:
John Snoei
905-688-2859
MoreSALES.ca
Senior Sales & Marketing firm comprised of 5 primary advisors all with at least 20 years plus experience. Our team helps clients overcome ANY sales or marketing challenges with a proven integrated and measurable methodology. Services include:
Contract sales & marketing management
New business development strategies
Tactical plans to tackle new markets
Branding and positioning
Lead generation and market research
Contact:
Mike Jennings
519-620-8127
Promotional Graphics
Established in 1997, Promotional Graphics is a creative powerhouse that specializes in corporate brending and outdoor advertising for small and medium sized business. We offer professional Graphic Design services including logo design and brand creation as well as in house production and installation of 3M vehicle wraps, fleet graphics, wide format digital printing, and a wide variety of signs and display solutions. We guarantee your company an unmistakably strong visual presence in your community. Your image is our Specialty.
Contact:
Kael Edworthy
519-620-8033
www.promotionalgraphics.ca or www.prowraps.ca
Ray Electric Limited - Since 1909 with energy
Ray Electric Limited was started 100 years ago, and thanks to our customers and a committed family of dedicated electricians, remains in business to serve you today! Ray Electric Limited has evolved from being just electricians doing electrical to servicing and installing all types of gas furnaces, central air conditioning systems, hot water boilers, and complete ductwork systems, Representing such products as Carrier, Payne, Gibson, Tappan, and Keeprite - you can be assured that your needs will be met with confidence.
Contact:
Larry or Steve Ray
519-623-0330
larry@rayelectric.com or steve@rayelectric.com
S&D Accounting & Secretarial
S&D Accounting has been in operation since 1987. We currently have a location in Burlington & Cambridge, Ontario. We employ 9 full-time staff to help clients with all aspects of bookkeeping. Our goal is to provide busineses with the tools to monitor their company's interests and make tax preparation less stressful.
Contact:
Sheryl Bender
905-319-8300
Six Dynamix
Six Dynamix is a Canadian "Implementation Business" founded in 2005. Its focus is simple
Facilitate change in Adiministration, Operations and Information Technology;

Work only with small to medium sized Retailers/Wholesalers;

Bring in-depth experience that is tough to match, so you don't have to acquire it;
We make seemless change happen while you focus on your business
Contact:
Ilene Elkaim
905-635-2859
Stiris Research - One of Profit Magazine's Hot 50 Emerging Companies 2008, and Profit Magazine's Top 100 Women Entrepreneurs 2009
Stiris Research is an elite CRO specialized in providing Phase I - IV clinical development services to pharmaceutical and biotechnology industries. Stiris was established in 2004 to meet sponsor's demand for: EXPERIENCED personnel, TEAM STABILITY, FLEXIBILITY and RESPONSIVENESS.
Over 95% of our work comes from referrals or repeat business
Contact:
Shantal Feltham
519-471-6211 ext. 118
Wire to Wire Manufacturing Ltd.
At W2W, we start with a concept and we turn it into a reality for our customers...
Wire to Wire opened its first manufacturing locatin in 2000 as a full-service manufacturer of custom wire display products for the retail and grocery industry. That beginning has allowed us to increase our personal capabilities and has unlicked new opportunities that have been added in the supply into the food and medical field, as well as major O.E.M.'s
Contact:
Scott Buchanan
519-624-2300 ext 113 or 1-866-760-9473
Xylotek Solutions Inc. - KW Chamber's Business of the Year 2009, and Profit Magazine's Hot 50 Emerging Companies 2008
Xylotek is a full-service IT consulting firm based in the technology hotbed of Kitchener-Waterloo. One of Canada's fastest growing companies, it was established in 2005. We provide the right hardware and software to meet your business needs, as well as our professional design, implementation and support services to ensure the experience you have with Xylotek is second to none.
Contact:
Douglas Grosfield
519-584-2089